"Hunter" Bear (2002)
00010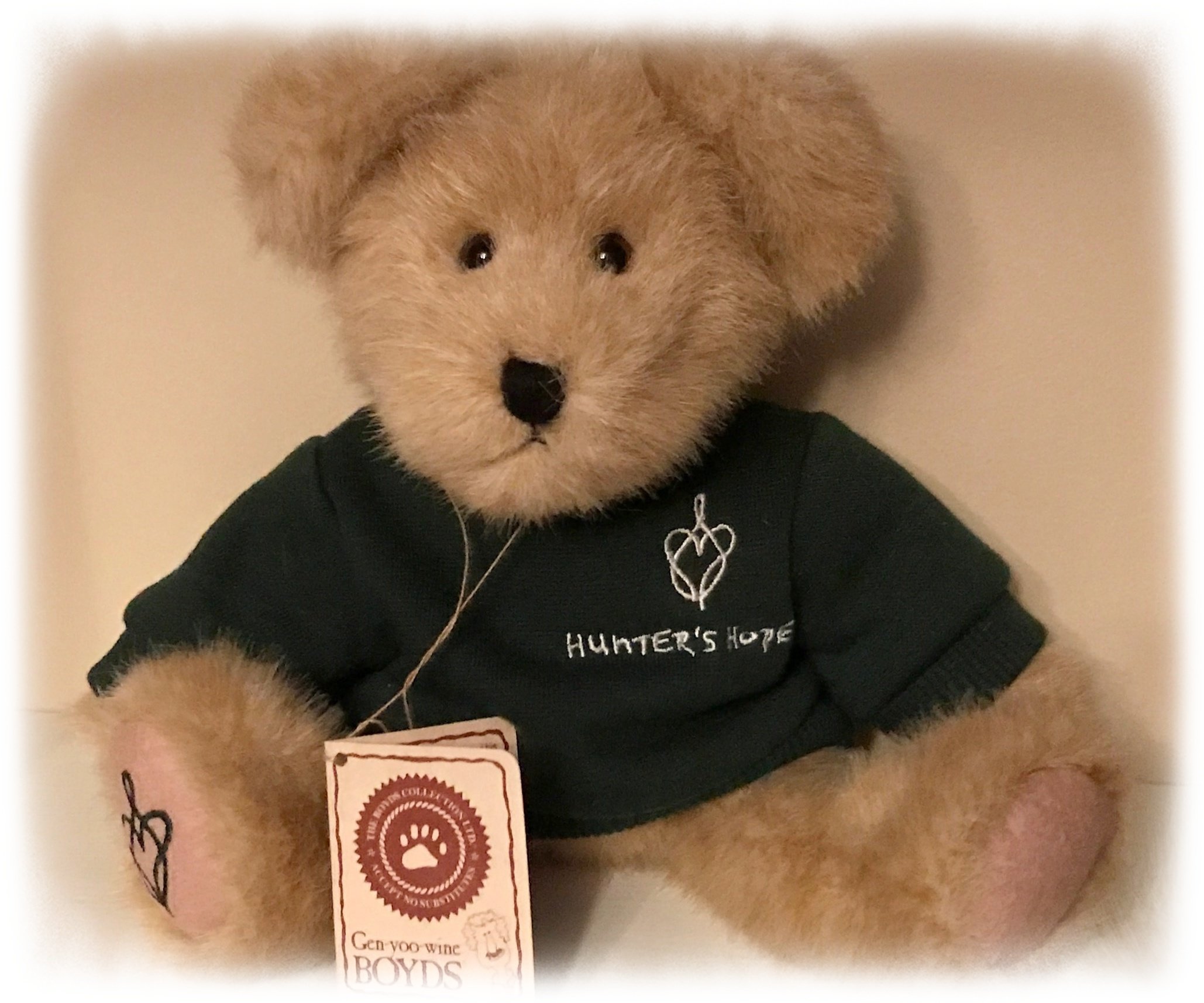 Hello!
My name is "Hunter."
We are personalized Boyds Bears created for the Hunter's Hope Foundation.
I am so happy to be named after Hunter James Kelly, who was and continues to be an inspiration to all who face special challenges.
I hope that you will take me home, make me a part of your bear collection and share Hunter's story with your family and friends. Together, i know we can find a cure and save the lives of Leukodystrophy children all over the world.
"For I know the plans I have for you," declares the Lord, "plans to prosper you and not to harm you, plans to give your Hope and a Future." ~ Jeremiah 29:11
Collectible, Limited Edition:10" Tall
Autographed by Jim Kelly
Yes (for an additional $50 donation) (50)