"Hall of Fame" Bear (2002)
00013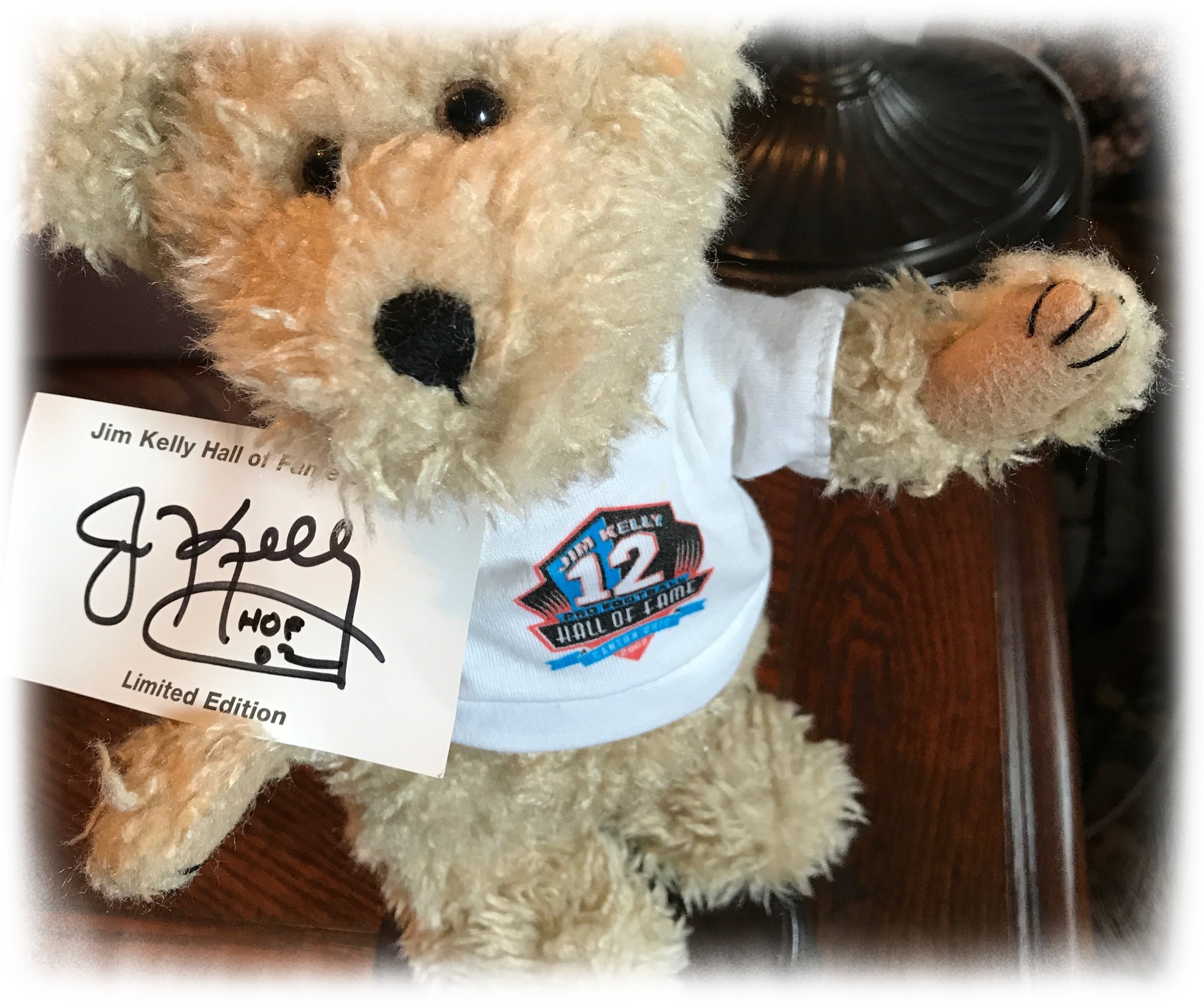 Hello!
My name is "Hall of Fame."
I am a personalized Boyds Bears created for the Hunter's Hope Foundation.
I was named "Hall of Fame" in honor of Jim Kelly's induction into the NFL Pro Football Hall of Fame.
"It has been written throughout my career that toughness is my trademark. Well, the toughest person I've ever met in my life is my hero, my soldier, my son, Hunter. I love you, Buddy!" ~ Jim Kelly during his Hall of Fame acceptance speech in Canton, Ohio.
I hope that you will take me home, make me a part of your bear collection and share Hunter's story with your family and friends. Together, I know we can find a cure and save the lives of Leukodystrophy children all over the world.
Collectible, Limited Edition:10" Tall